Cinematheque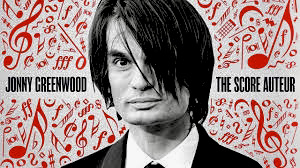 From Monday 17th September at 19.00 you can listen to the new programme Cinematheque.
Cinematheque covers the world of contemporary film music and soundtracks. Many faithful Concertzender listeners will know the programme The Sound of Movies, complied by Kees Hogenbirk, with a lot of attention to the soundtracks of film classics. In Cinematheque from Monday 27th September at 19.00 Robin Polm will take you into the world of contemporary film music.
In the first episode of Cinematheque he covers the music of Jonny Greenwood. Among other things he composed the scores for You Were Never Really Here, There Will Be Blood en The Master. Greenwood is primarily known as keyboard player and guitarist with the British band Radiohead. At the same time Greenwood provides the orchestral arrangements for Radiohead , having a musicological background.
Click hier for more information about episode 1 of Cinematheque.