Composer of the month: Lekeu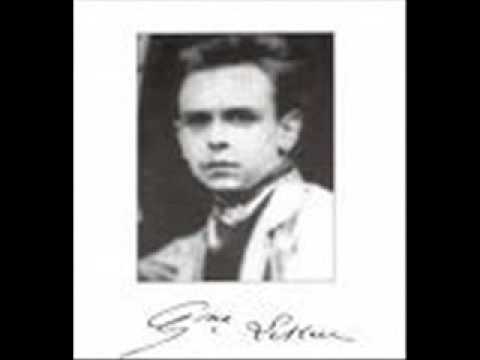 Please tell: what have you accomplished during the last 24 years? The Walloon Guillaume Lekeu only got that span of time to compose about a hundred works. He is our composer of the month. Guillaume Lekeu was born in 1870 in Heusy (Wallonia). a turbulent character, so goes the story, brimming with talent but needing direction and guidance. That came in the persons of César Franck and later Vincent d'Indy. They helped Lekeu to develop his own style. You can hear his Violin sonata from 1893 in one of the series about Lekeu. Also the two completed movements from his piano quartet and the cantata Andromède (1891), a piece Lekeu submitted for the Prix de Rome. What happened to Andromeda happened also to the composer: both missed the first prize, respectively a beauty contest and a paid residence in Rome. However for Lekeu the recognition for his cantata came later, albeit posthumously.
Lekeu's life stopped almost as soon as it began, but he is one of Belgium's greatest composers. Listen this month to his turbulent, driving music in which beauty and the desire for proportion win over disruption. And just to add to the focus on Belgium you'll hear a lot of Belgian performers.
Listen
Composer of the month, workdays in november from 1600 to 1700.