Composer of the month: Ockeghem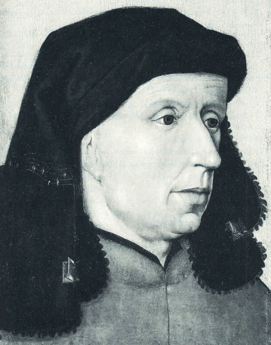 Johannes Ockeghem was approximately born in 1410 somewhere in Northern France and died in 1497 in Tours. In the 19th century, he was considered one of the most important representatives of the so-called Nederlandish School, a style of composing that, as we know now, was mainly practiced in the Renaissance in the Southern Netherlands and enjoyed great fame in the rest of Europe. Such as many composers in those times, he started his musical career as a choirboy. It gave him an insight into old church music and the possibilities of singers, whom were useful to him his whole life. He was said to have been an excellent singer. The first reports of him being a musician date back to 1443. At the time, he was connected to the Onze Lieve Vrouwe church in Antwerp.
Later, Ockeghem became a composer and singer at the French court, where he was held in high record. He had high income therefore he could travel and acquire knowledge of music in foreign countries. Besides being a singer and composer, he was also a diplomat and therefore closely involved with the power politics and negotiations of the sovereign. His music was very widespread in Europe, and when he died, he was mourned everywhere, not only by other composers but by great thinkers like Erasmus as well.
After his death, Ockeghem fell into oblivion. His writing style was considered complicated and cerebral. He was rediscovered in the 20th century. Composers praised his ingenuity and mastery of the counterpoint. These qualities made him interesting for 20th-century composers as well, who were inspired by his music. One of them was Igor Stravinsky.
Listen:
Composer of the Month starting Monday 1st of March every weekday between 4-5 pm.