Composer of the month: Oliver Knussen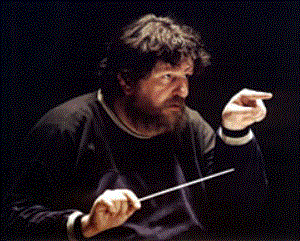 While shooting a documentary about the London Symphony Orchestra, the English ITV channel encounters the bassoonist describing his very talented son. The rest is history: the 15 year old gets to premiere his recently composed symphony in London and New York and stumbles upon the world stage. In Composer of the Month your attention please for Oliver Knussen.
Our own Emanuel Overbeeke has put together a programme covering Knussen's whole musical career and also covers his conducting. You can hear the orchestral work Flourish with Fireworks (1993), Knussen's Horn concerto (1994) and Knussen's performance of the Orchestral Variations by Igor Stravinsky from 1961.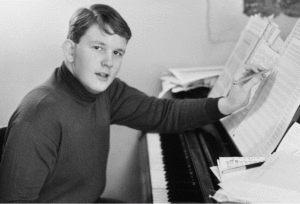 After his early discovery Knussen (1952-2018) kept his open, playful and unrestrained look at the world. That also applies to his contribution to contemporary music, which he combined with forms from the Renaissance and the early Middle Ages. He wrote pieces in the style of the early medieval Organum, among them one for the anniversary of the Schönberg ensemble and a Fantasie paraphrasing his countryman Purcell .
Concise and powerful
Oliver Knussen was a master of the short forms, which he preferred to lengthy works. If he does repeat himself, which does occur in this concert , then Knussen will try and give the idea a new twist. The inventiveness reminds one of Stravinsky, who Knussen admired very much from the moment that his father gave him an LP of Stravinsky's Pétrouchka. Playful, colourful, surprising and picturesque. Just like Knussen. Judge for yourself.
Listen to Composer of the month
First episode 26th September. Thereafter until 6th November during weekdays between 16.00 and 17.00.