Composer of the month: Saariaho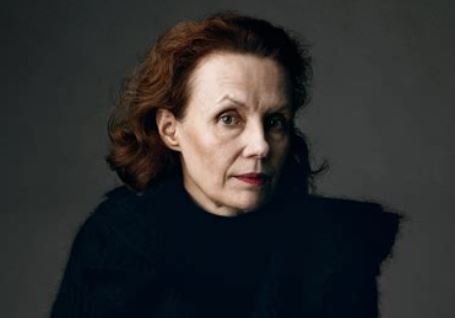 Our French composer of the month is actually from Finland because even though Kaija Saariaho (1952) was born near Helsinki, she has lived and worked in Paris since 1982. She was associated with the famous IRCAM, the electro-acoustic research institution closely related to the Centre Pompidou. 'Closely' should be taken literally, because the institution is mainly hidden underneath the large fountain on the forecourt. The combination of electronics and acoustic instrumentation which the IRCAM pursued, fit with Saariaho's style. She broke through with slowly changing sound palettes. An example is 'Jardin secret' from 1985, which we'd love to show you.
Later, Saariaho's music developed into more vast shapes and meandering melodies without a centre. A comparison with Finland seems obvious, but the composer has never spoken out about it. However, there is a connection with Japanese culture, both in her large orchestral pieces like 'Six Japanese Garden' as in her pieces for chamber music ensembles. You may be able to characterise it as 'spherical'. This month, you can hear this characterisation in Saariaho's work, 'Neiges' (1998) for twelve cellists, for example.
At the start of this century, her style changed again. The flowing shapes from before gave way to more rhythmicity and clear-cut harmonies, with which Saariaho would more often write for small ensembles and voice. Long lines and slowly changing sounds paired very well with the emotionality of a solo voice. This realisation was a turning point in her development. From this moment on, the human voice would take an increasingly large part in her operas, particularly.
Listen
Starting Friday 28 January, Composer of the Month can be heard on workdays from 4 to 5 pm.