Concertzender Live Jazz: Carnegie Hall 1938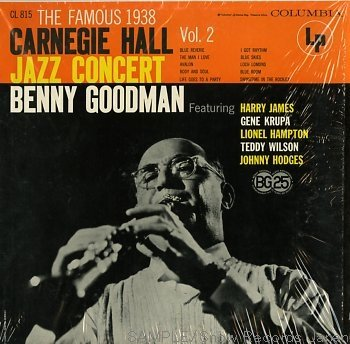 We're keeping the name Concertzender Live, but the content will change somewhat in 2020. From January the programme will be playing live recordings from the rich history of jazz. We're kicking off with one of the most legendary concerts of all time: the concert which clarinettist and band leader Benny Goodman gave in January 1938 in Carnegie Hall, New York.
The concert is alas too long to broadcast in one hour. But programme maker and the concert….. In 2020 every 4th Saturday of the month we're broadcasting a historic jazz concert, as well as many Live Club dates !
Listen on 25 januari 2020
to Benny Goodman at Carnegie Hall (16 januari 1938).