Cor Fuhler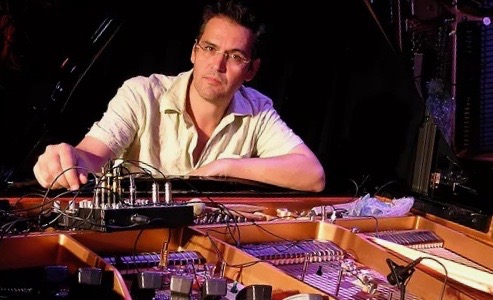 The composer and multi-instrumentalist Cor Fuhler died on the 19 July.
In 2007, Lukas Simonis and Henk Bakker invited ToshiMaru Nakamura to spend some time in the Worm Studios in Rotterdam. Nakamura, in turn, invited Cor Fuhler. They worked together there on a number of compositions, which were recorded but never released.
These recordings have been rediscovered and can be heard in Dr. Klangendum on Sunday 2 August. Click here for the playlist.
The Art of the Improvisers, a series of programmes that were made by Kees Stevens, is also very special. This series includes a number of Conundrom editions. Conundrom was the label that Fuhler started in 1999 and on which some of his own works have been issued. Click here to listen to those programmes.