Discount Concertgebouw Polo de Haas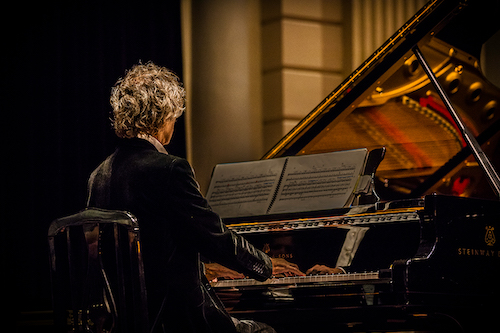 We're happy to offer a discount for the next concert 'BEELD EN MUZIEK'  in the POLO DE HAAS SERIE in the Concertgebouw Amsterdam.
You can book your uw ticket online via www.concertgebouw.nl. On the last page add the discount code SR 200328CO and you pay just € 17,50 including drinks before and in the interval.
Saturday 28th March 2020, 20.15
Concertgebouw, kleine Zaal
Polo de Haas, piano
Pianist Polo de Haas has been playing classical, contemporary and improvised music all his life. De Haas has an enormous fondness for Bach and plays the Prelude en Fuga in Es from the Wohltemperiertes Klavier. Erik Satie's music is a constant thread in his career and he's also playing in his own unique way a Gnossienne, Gymnopédie and the Petite Ouverture à Danser followed by the humourist Embryons Dessèchées.  As a major protagonist for contemporary music Polo will also be playing a composition for piano and sound traces by Ton Bruynèl, Brouillard ('Mist').
Polo de Haas is one of the few classical pianists who can improvise. After the interval Polo will improvise on "Irene' from the stylised series 'Grief'  by photographer Erwin Olaf, on the fascinating revolving staircases by Rudolf Escher and to the painting of the undisturbable recorder player by Patricia Watwood who plays a reading lady. De Haas will also be inspired by Magritte, Spanish flamenco and a merciless tiger. More information:www.polodehaas.com
Works: Bach, Erik Satie, Ton Bruynèl, improvisations: De Haas. Paintings and photos by among others Erwin Olaf, Rudolf Escher, Magritte and Patricia Watwood.