Do you have a musical heart?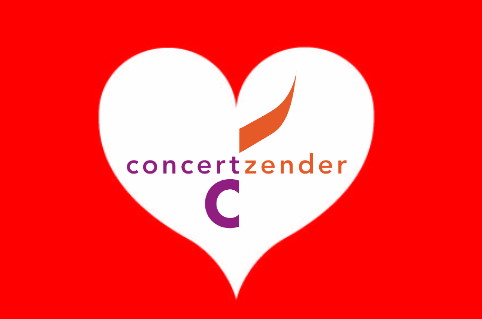 These are difficult times for the Concertzender and we need your help urgently.
Last year our sponsors the Muziekcentrum Vredenburg and the business provider Conclusion decided to end their respective sponsor and collaboration agreements from August 2014.
This means that the Concertzender, which has already stood on the edge of the financial abyss once before, will lose 2/3rds of its income. And we have to look for new premises as well.
The Concertzender broadcasts via cable and internet 24/7 through a livestream on 17 theme channels – currently still from Conclusion in Utrecht- and makes its programmes with 170 passionate (volunteer) staff. Our quality programmes are listened to on average 6000 times a day to these quality programmes by lovers of adventurous music. The Concertzender foundation relies fully on gifts and donations, as we do not qualify for a structural government subsidy. Although are staff are volunteers, we still need money for accommodation, equipment, recording concerts and broadcasting!
We are looking for sponsors and accommodation
So we hope that everyone who loves extraordinary music and who reads this message is willing to help safeguard the future of a unique broadcaster. You can do so by bringing the Concertzender into contact with managers/owners of real estate who you think may be willing to provide a broadcaster with free accomodation for a longer period of time, and/or with private individuals who are possibly willing to make part of their capital available as patronage.
Or go to https://www.concertzender.nl/support-the-concertzender/private-persons/ and support the Concertzender with a gift.
Every contribution counts. And we would also like to ask you to share this update with people in your network. On behalf of the Concertzender we thank you in advance for your help!