Duke Ellington at the Cotton Club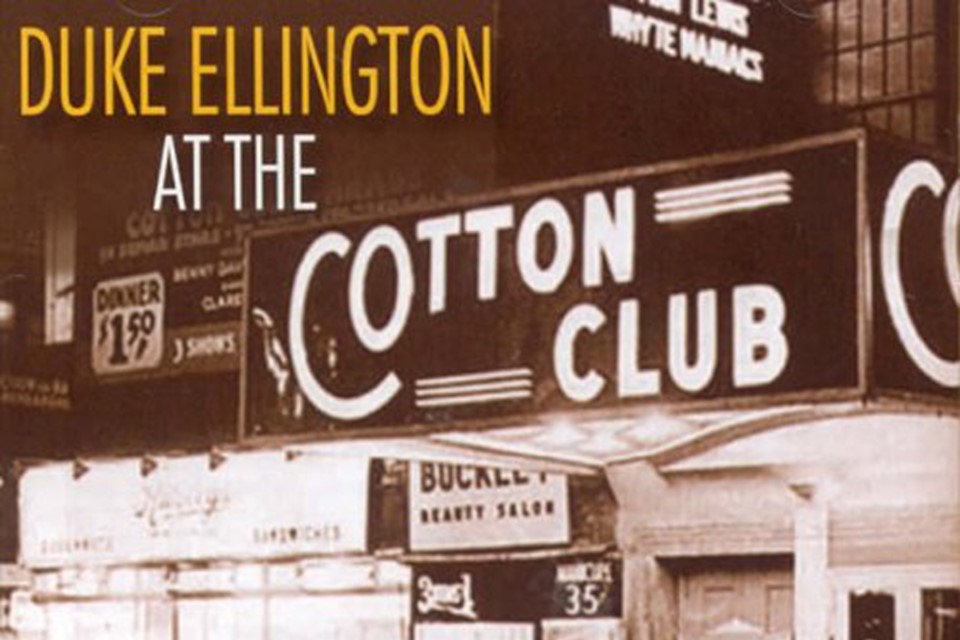 Saturday 20th November at 15.00. "Turn the radio up – it's Duke Ellington!" It's 1938. Duke Ellington's Band is on the radio, live from the New York Cotton Club.
In 1938 the 39 year old Ellington is the king of the American music world. He is bandleader, entertainer, songwriter, arranger, composer, pianist, and the poster boy for Afro-American culture. In all of these facets he delivers the highest quality. His orchestra is already a well-oiled machine with its own sound, comprising top musicians and star soloists such as saxophonist Johnny Hodges, trumpeter Cootie Williams and clarinettist Barney Bigard. In their performances the orchestra reaches an almost creepy un-jazzlike perfection, for example in the 'groupiness' of the wind sections. Ellington didn't actually like the term 'jazz' to describe his music.
The New-York Cotton Club, for many years Ellington's fixed podium, also has a high level of professionalism. The shows and revues are bigger, richer and better decorated compared to other clubs. Via coast to coast radio the American public can also enjoy it at home. ( And you, Concertzender listener, now as well !)
Ellington was an innovator as composer. From a jazz point of view his instrumentation and experiments in form extend over boundaries. In this radio programme you'll hear among others his Mood Indigo. The piece, with its'  'contra' ïnstrumented theme section, formed part of the Ellington Band repertoire for 50 years and was used in 20 American movies. You won't alas hear the Prelude in C Sharp Minor . In that piece Ellington used a  piano prelude from the Russian composer as the starting point for an astonishingly surprising and richly textured composition . You can find it on the source of this radio programme: Duke Ellington At The Cotton Club (2-cd set Storyville 1038415).
Duke Ellington – a programme by Louis Tavecchio