Duke Ellington Goes To Church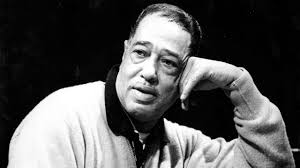 Our series about Duke Ellington continues on Saturday 20 February at 15:00 CET with his Second Sacred Concert.
What sort of music first comes to mind when you hear the name Duke Ellington? It is probably not religious music. However, between 1965 and 1973 Ellington wrote a total of three Sacred Concerts. This music was not enthousiastically received by everyone at the time – but the composer and band-leader himself called these pieces "the most important thing I have ever done".
Ellington added a large choir and a number of solo vocalists to his orchestra for the concerts, including Alice Babs a Swedish woman with an extremely impressive voice. The choir sings mostly in unison (all the voices sing the same text but in pitches seperated by one or more octaves). This means that these texts are easy to understand but it is very unusual for such a major composition. There are also passages with rhythmic chanting without an exact pitch.
(Who is the other jazz musician who also moved in a more religious or spiritual direction later in life. Exactly, John Coltrane. The music that this produced was given titles like A Love Supreme, Meditations en Ascension.)
In our programme you can listen to a recording of a performance of the Second Sacred Concert that took place in the Gustav Vasa church in Stockholm in 1969.
This programme is part of a series about Duke Ellington made by Louis Tavecchio