Dutch hard bop and funky pop-jazz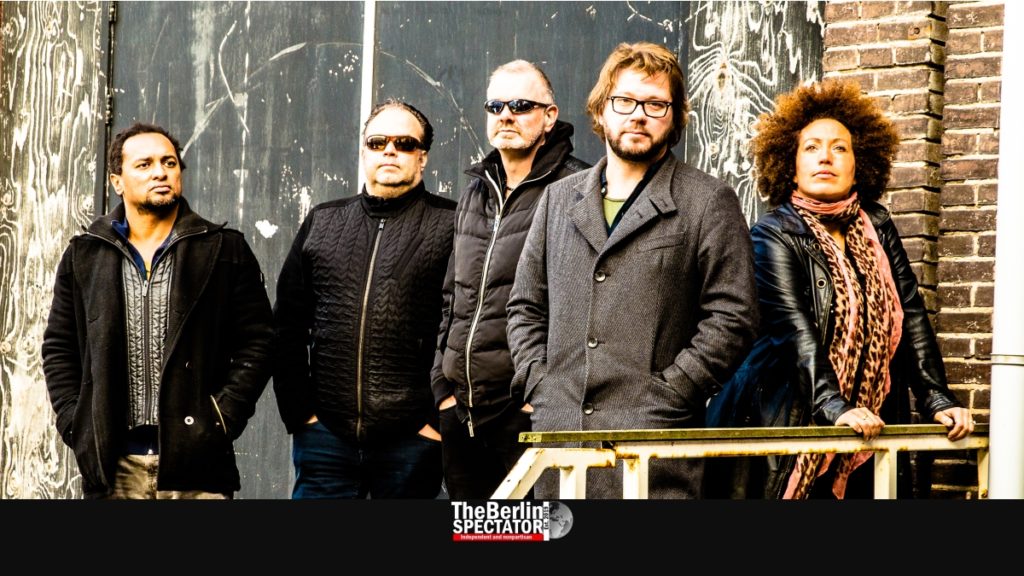 Friday 16th apr 2021- 18:00  – Holland Jazz.
Today two old and two new cd's. The hard bop quintet of Ben van den Dungen & Jarmo Hoogendijk (1991) and the funky band – photo – Tristan (2021)
In 1985, on the NOS Meervaart Jazz Podium, the first prize goes to the Ben van den Dungen/Jarmo Hoogendijk Quintet. The hard bop formation led by Ben (sax) and Jarmo (trompet) is a sensation, and stimulates wide interest. Tours through the Netherlands, the USA and Canada follow. Albums start appearing at the start of the 90's. From the cd Run For Your Wife you'll hear the title track – after an extended intro it explodes with the duo voiced theme, and go…! The second piece , Dancing at Dawn, starts with a long solo in free tempo from bassist Harry Emmery. This piece is slower but equally as intense as the previous one.
Keyboard player Coen Molenaar is leader of the group Tristan. According to their website they play "…feel-good vintage Acid Jazz, with the energy, vibe and sounds of today, performed by some of the best contemporary pop/jazz musicians from Europe." Thank you ! On the cd What Could Possibly Go Wrong (2021) we hear superb singing from vocalist Jaycilee, brilliant arrangements and backing vocals. You can't stop yourself moving to this music. Just let it happen.
Also in this hour: the Dick de Graaf Septet (1991), and the Amstel Big Band led by Sven Schuster (2021).
Lots of variety in this programme of Holland Jazz by Jan Verwey .