Earwitness : the hundreth and last episode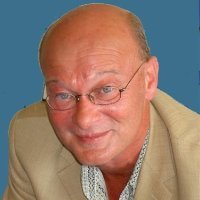 On Wednesday 8th February  we reach the hundreth and last episode of the series Earwitness: all in your memory. A series in which programme maker Arthur Olof (1957-2014) enthusiastically covers Russian music in the 20th century. 
On 7th March 2009 a new series started on the Concertzender: Earwitness – 'All in your memory…' It started with impresario Sergei Diaghilev – or as Russian expert Olof wrote: Djágilev –  who caused a revival of Russian art and made it popular in the West.
Arthur became seriously ill in 2013 and when it became clear he would not get better , he worked hard to complete this series, his life's work. It didn't work out ; he passed away in 2014.
Violinist Floortje Beljon was asked to complete the series. She explains how that happened in our February news letter.
OnWednesday 8th February you can hear the last episode of Earwitness. You can hear all previous episodes on our website.
Earwitness – All in memory of you…
Wednesday 8th February, 20.00 .