Fluister || Tivoli de Helling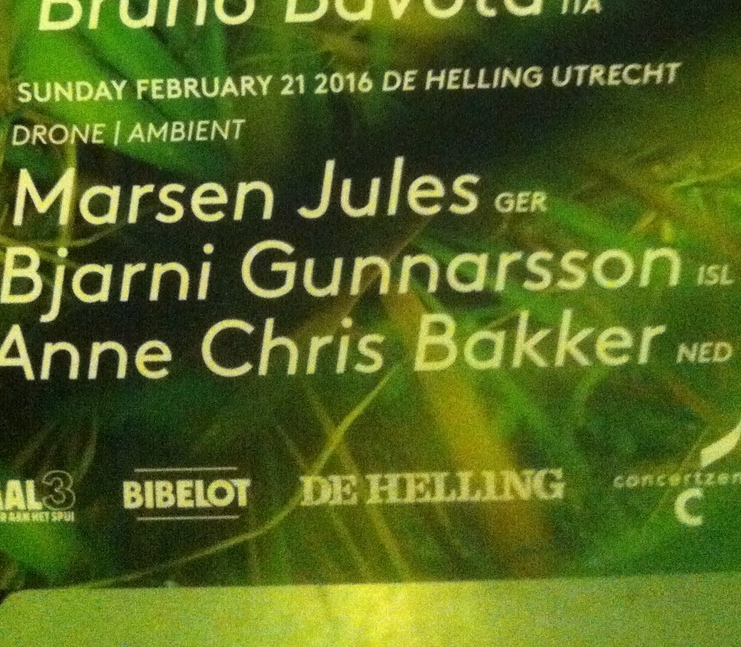 The Concertzender is in Tivoli de Helling on Sunday 21 February to record the concerts by Marsen Jules, Bjarni Gunnarsson and Anne Chris Bakker. The concerts start at 15:00 and are organised by Fluister.
Click here to listen to the Fluister concert by Loscil during Le Guess Who? 2015.
Click here to go to the website of Tivoli de Helling for more information about the Fluister concert on Sunday 21 February.
Click here to listen to the studio concert by Bjarni Gunnarson broadcast in Kraak Helder on 8 November 2015.