Franz Liszt in Panorama de Leeuw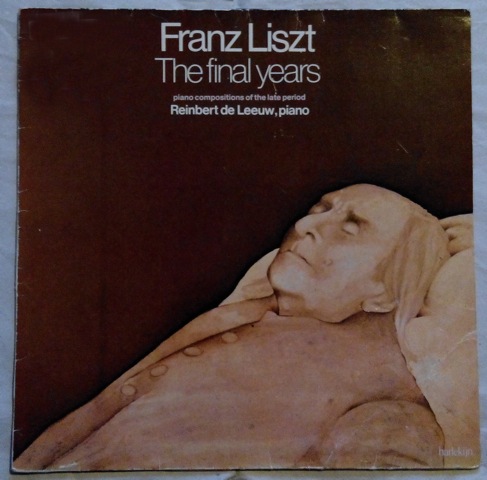 In the 1960s Reinbert de Leeuw was immediately associated with the early piano music of Erik Satie. The same was true to a lesser degree for Frans Liszt and his late piano works as you can hear in Panorama de Leeuw on Wed 2 December at 21:00 CET.
Reinbert de Leeuw had discovered Liszt during his studies at the music academy in Amsterdam. He was fascinated by the way in which pieces such as Nuages gris and La lugubre gondola explored the boundaries of tonal music and moved towards the atonal music of Arnold Schönberg.
However, De Leeuw was not the only one; the pianist Toos Onderdenwijngaard was also an advocate of Liszt's late piano music and the demands that it makes on both the performer and the audience. She made a recording in 1977, a year before Reinbert de Leeuw. The father of her teacher had even studied by Liszt himself, so that she knew almost directly how they should be played.
Toos Onderdenwijngaard was one of the founders of the Franz Liszt Kring, the organisation that established the prestigious Franz Liszt Pianoconcours.
In the programme you can listen to interpretations of these piano pieces by both Reinbert de Leeuw and Toos Onderdenwijngaard. Click here for the playlist.
If you purchase the biography of Reinbert de Leeuw by Thea Derks via this link you support the Concertzender at no extra cost to yourself.