Grauzone Festival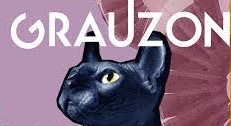 On Sunday 12th June you can win tickets for Grauzone during X-Rated .
Finally. After a long pause Festivals are cautiously beginning again. We've already had Rewire in Den Haag  and next is Grauzone in June. Grauzone primarily covers dark industrial and gothic sound vibrations, with here and there a bit of underground rock, dark techno or raw crazy visual art forms. Grauzone is a feast for lovers of these music genres and art performances .
The line-up promises plenty of fireworks, with names such as Amenra, Boy Harsher, Viagra Boys and King Hannah.
On Sunday 12th June in X-Rated at 21:00 CEST you can win tickets for this festival, which takes place from the 17th to 19th June in Den Haag.
Click here for the Grauzone website.