(h)ear Festival #3: "Sound Travels"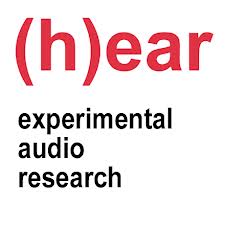 This year's (h)ear festival takes place in Heerlen on Saturday 30 November. The (h)ear festival features sound art and experimental music and the theme this year is "Sound Travels". During the festival you can expect performances, workshops, video/audio installations and presentations of self-made instruments.
Performers:
Pierre Berthet (BE)
Méryll Ampe (FR)
Roughledge aka Cédric Dambrain (BE)
Tropic of Coldness (IT/BE)
Charles Krutzen (NL)
Mario van Horrik and Petra Dubac (NL)
Margriet Kicks-Ass (NL)
Hair-Cut (NL)
Adolf&Eva (NL)
Ziek (NL)
ZESen'nKWART (NL)
Frans Roovers (NL)
Workshops/Presentations:
Mario van Horrik and Petra Dubac (NL)
Portable Noise Kremator (NL)
Duo_BB (NL)
Video/Audio works:
Kleefstra|Bakker|Kleefstra (NL) + Sabine Bürger (DE)
Stefan Piat (BE)
Temporary Item.s aka Carine Masutti (FR)
Fergus Kelly (IE)
Producer Kant SpinNoyce aka Patrick van Bentum (NL)
Neural Xolotl! aka Fabián Avila E (MX)
João Ricardo (PT)
DJ's:
Gonzo (circus) (B/NL)
Majjem radio (NL)

For more information about the festival and the artists go to:
http://www.h-ear.org/
Listen here to a broadcast of our Electronic Frequencies programme with recordings from previous (h)ear Festivals.