(h)ear XL II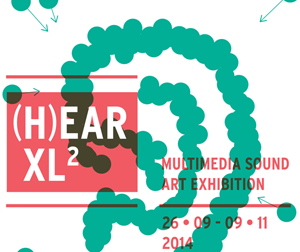 The Multimedia (h)ear XL II Sound Art exhibition is taking place in Heerlen from 26 September to 9 November. Electronic Frequencies is broadcasting a collage mix of sound art from (h)ear XL II on wednesday 17 September at 23:00.
Click here for the programme guide for Electronic Frequencies.
Click here to go to the (h)ear XL II website.