In Code – in Rasa Utrecht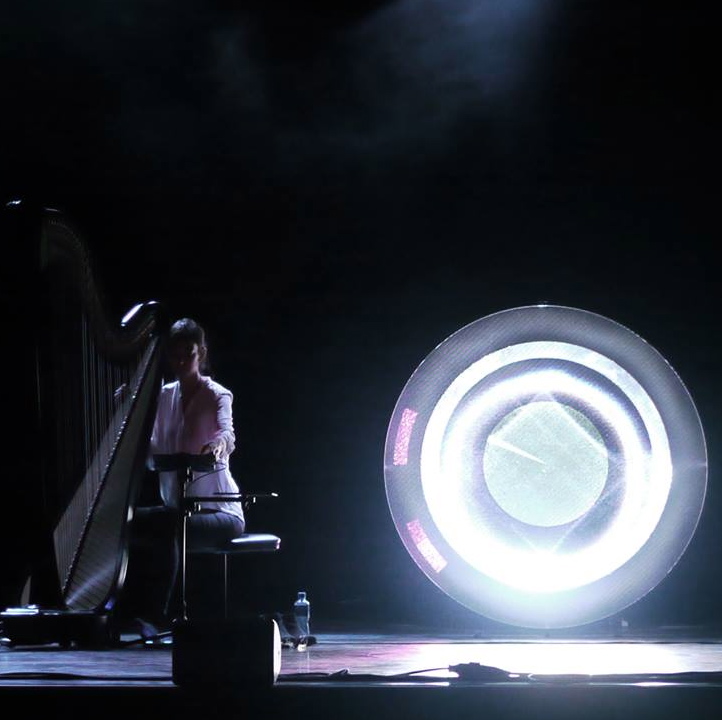 Gwyneth Wentink, Wouter Snoei and Arnout Hulskamp will be presenting In Code on Thursday 29th October, in Rasa in Utrecht. In Code is an audiovisual performance based on Terry Riley's masterpiece In C.
The American 'minimal music'-superstar Terry Riley will be 80 this year so there is worldwide interest. Also in the Netherlands, where Gwyneth Wentink, Wouter Snoei and composer Arnout Hulskamp will be doing the honours with an audiovisual adaptation of his composition In C. This 1964 piece, regarded as one of the most important minimal music works of the 20th century, was originally written for an unspecified (Riley suggested 35) number of performers. Wentink, Snoei and Hulskamp are doing it on a smaller scale.
The basis is the trio of harp (Gwyneth Wentink), electronics (Wouter Snoei) and images (Arnout Hulskamp). On the cutting edge of art, media and technology they will provide the public with a new, modern concert experience. In Code is a dazzling blend of sound and image which will stimulate the senses.
This trio previously received international acclaim for their adaptation of Simeon ten Holt's Canto Ostinato.
Watch the teaser video for an impression: https://vimeo.com/141703510
Facebook: https://www.facebook.com/events/1666098143632525/