In Memoriam || Jan Boerman 1923-2020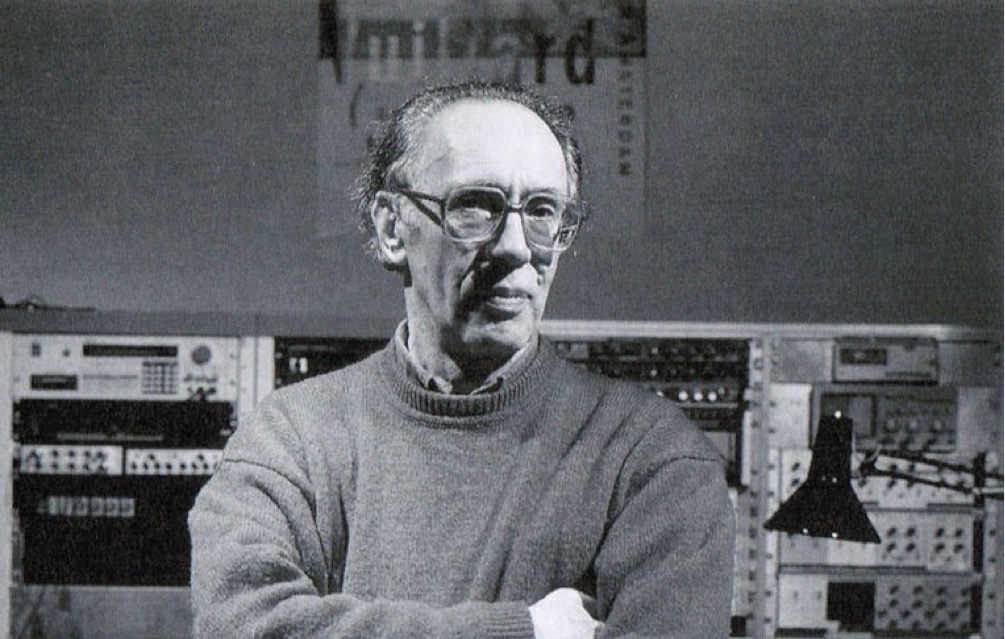 Jan Boerman, a pianist and a pioneering composer of electronic music, died on 25 October 2020 in his home town of The Hague. He was 97 years old.
Jan Boerman was one of the pioneers of electronic music in the Netherlands, together with Ton Bruynèl and Dick Raaijmakers. He first started composing electronic music in the studio at the Delft University of Technology. He later moved on to the studios of the University of Utrecht, a private studio with Dick Raaijmakers and the electronic music studio of the Royal Conservatory. Boerman was also active as a composition teacher at the Royal Conservatory from 1974.
After studying piano with Léon Orthel, Boerman took composition lessons from Hendrik Andriessen. The influence of twelve-tone music was noticeable in his work for piano. Boerman's interest in electronic music was first aroused by a collaboration with the choreographer Conrad van de Wetering for a ballet opera. Boerman entered this new world that was then dominated by serial thinking with any preconceptions and was able to avoid becoming involved in the rivalry that then existed between Electronic Music, which involved generating sounds by means of analog studio techniques, and Musique concrète, which involved recording and editing the sounds around us.
In both types of music it was necessary to record sounds with tape recorders and to arrange these sounds into a composition with the use of different speeds of recording / playback and cut-and-paste techniques. Boerman never left this way of working and, independant of dogma, began to merge both approaches to composition.
Boerman felt the need to investigate these new possibilities for composition, and to search for a more acoustic quality in the then predominantly static sound of electronic music. At the same time he imposed limitations in this world of unlimited possibilities in order to create a new language, the language of timbre. He created a new sound palette that he could reuse time and again. In particular the use of noise and filters have proven to be characteristic of the sound spectrum that he used in his compositions, a sound spectrum somewhere between noise and tone.
After his work Alchemie, which demonstrated his technical mastery, he developed his mastery of composition in works such as De Zee and Komposition 1973, using the Golden Ratio technique. This is a technique in which the smallest part relates to the largest part in the same ratio as the largest part relates to the sum of both parts. This creates the experience of balance in the listening process.
Boerman wrote his last major work, Ruïne, in 1997.
Jan Boerman leaves behind an extensive oeuvre and was awarded the Matthijs Vermeulen oeuvre prize in 1982. In 1997 he was presented with the Willem Pijper prize for his electronic composition Vocalise 1994. The 5 CD box-set The Complete Tape Music of Jan Boerman that was issued in 1998 won an Edison.
This In Memoriam was written by programme maker and composer Roland Kuit.
Click here to listen to the programme Electronic Frequencies from 28 November 2018 that features the composition Ruïne.
Click here to listen to the programme Sensenta from Sunday 1 November 2020 which includes a composition from Boerman's CD box-set The Complete Tape Music of Jan Boerman.
Click here to listen to the special hour-long episode of Electronic Frequencies from 25 November 2020, with more work from the album The complete tape music of Jan Boerman.