In Memoriam Walter Knoeff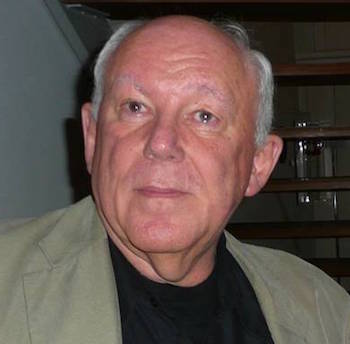 Programme maker and opera specialist Walter Knoeff passed away unexpectedly on Thursday 3rd March. Walter made programmes for the Concertzender for 20 years,  including 'De Diva op de Erwt'.
The opera world has lost a fervent advocate in Walter Knoeff . Born into a family in which music and art were the daily bread and butter, he quickly developed a passion for an art form in which the musical and visual were not only connected but strengthened by the element of theatre. That theatrical element was not by the way to be found in his personal life.
Walter Knoeff loved to surprise and astound his environment in all sorts of ways, but ideally  through the lavish meals he would prepare with the flair for taste many a top chef would envy. With the same theatrical flair as director he could present an operetta or convince as a businessman, but central for him was always the opera, the artform in which expression and emotion were always stronger than in real life.
As producer of cd's, as programme maker for the Concertzender, or as the man behind cd series of historical performances, Walter Knoeff was a man of enormous energy and unquenchable thirst for life, but also with a restlessness as if he wanted to compress more into one lifespan than normal people can do in two.
As opera lover he loved above all the human voice, in particular that of Maria Callas. He devoted many broadcasts and a special series of cd's to her, but he loved many other singers too, as long as they had " big voices " and could express powerful emotions. It typified a man who always gave the impression that the world was too small for him. The 'larger than life' that he looked for in opera, he expressed himself in everything he did. The void he leaves behind will be all the greater because of that.
Paul Korenhof