Intimate letter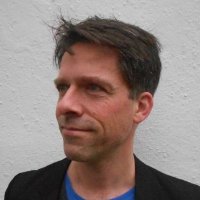 Contemporary 18th June 17:00.
Martijn Voorvelt follows Samuel Vriezen.
Martijn Voorvelt (Amsterdam, 1967) began to compose when he was 13. He studied musicology at the Universiteit of Amsterdam and obtained his PhD in 1998 from the University of Leeds with a thesis over experimental post-punk popmusic.
Along the way he won the composition prize at the Nationaal Vioolconcours Oskar Back (1994) and took part in the Young Composers Meeting 1997 in Apeldoorn. Martijns compositions are characterised by expressiveness, playful experiments with form and a focus on the intensity of the live performance. In 2002 he was the only Dutchman to be selected for ISCM World Music Days in Hongkong, where he won the C.A.S.H. prize for young composers with his theatrical string quartet 4/4 . Recently Martijn's work has been mainly performed in Canada. Martijn also wrote hundreds of popsongs and was  guitarist and singer in many – not very successful – bands, among them his current band Ruddy Shelduck. Since 2013 he's been editor/copywriter for the Koninklijk Concertgebouworkest and chief editor of the monthly magazine Preludium.
playlist: https://www.concertzender.nl/programma/bijdetijds_400229/