Inventions for Radio. SoundFjord presents John Kannenberg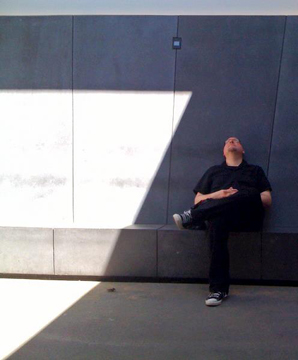 From August until October the SoundFjord gallery in London is guest curating Inventions for Radio. Wednesday October 23 23.00 CET we broadcasted the last of three episodes presenting multidisciplinary artist John Kannenberg.
About SoundFjord:
SoundFjord is a creative venture specialising in the production, curation, exhibition and promotion of sound-, trans-media art and related research and practice. In 2013, SoundFjord unshackled itself from its North London studio and became a fully-fledged nomadic concern. Unfettered by the specificity of a single space, location or architecture, SoundFjord's work is now to be found online, on air and in situ at a variety of places.
About the Artist:
John Kannenberg's art practice crosses multiple media including sound, drawing, video, performance, writing, and curation. His work has been presented at conferences, festivals, exhibitions, and live performances worldwide, and focuses on themes relating to the sonics of space and place, the urge to collect, the human experience of time, and the meta-processes of making and observing art itself.