Institut de Recherche et Coordination Acoustique/Musique ( IRCAM )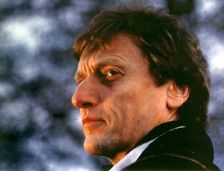 Contemporary Music on Sunday 10 September at 17:00 CET features music from the IRCAM.
The IRCAM is a research institute in Paris that was established in 1970. The IRCAM is primarily concerned with research related to electronic music and facilitaties cooperation between musicians and technicians. Many composers have worked or studied there. The programme features some of the music from these composers that has been produced in cooperation with the IRCAM.
For the playlist click here