Jazz Live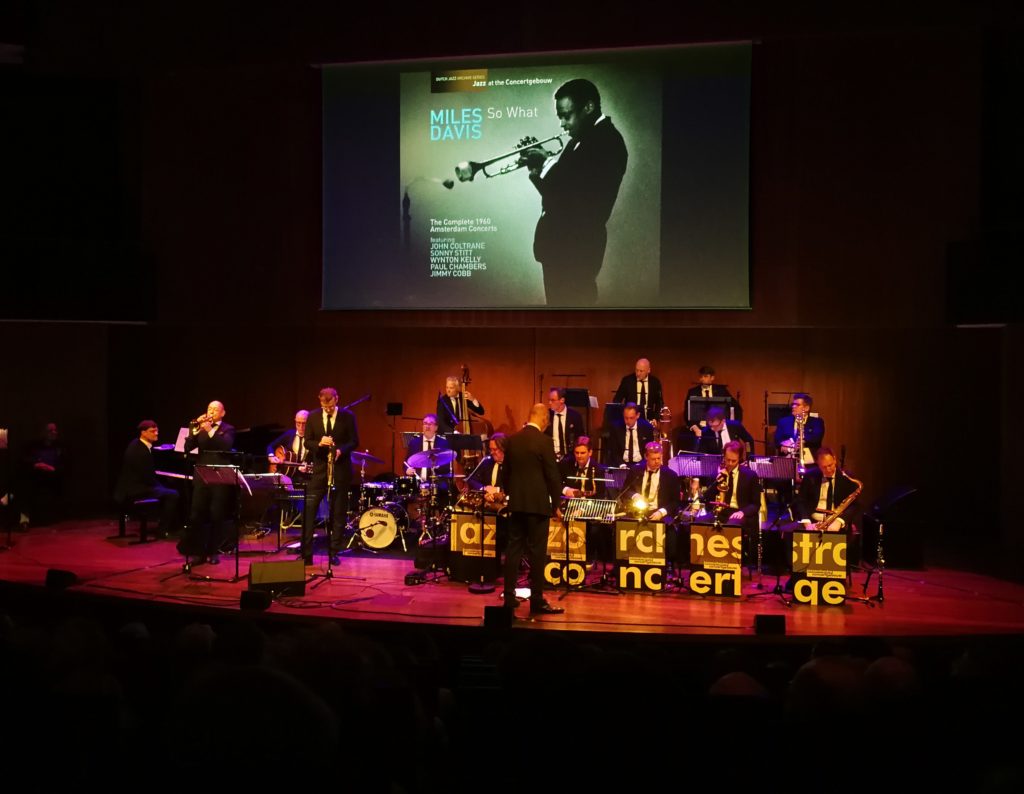 Normally there are two Live Jazz episodes per month on the Concertzender. But because there are five Saturdays in May this year, there is an extra episode. Lucky you!
Here's the menu
The first programme (9 May) will be live recordings from Dutch jazz podia. On 23 May, the second episode will be live recordings from the enormous choice on CD. During the special extra episode on 30 May we will be broadcasting concerts we recorded in Club 9, TivoliVredenburg.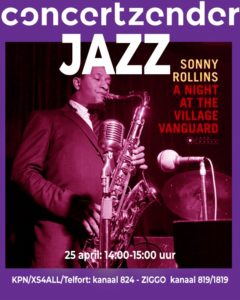 Miles in May
Now the contents. On 9 May the Jazz Orchestra of the Concertgebouw played in Hertz, TivoliVredenburg a retrospective of two concerts Miles Davis gave in the Concertgebouw in 1960. That was the last time that Davis played in Amsterdam with John Coltrane. Coltrane was about to form his own quartet, with which he was very successful between 1961 and 1963.
On 15 October Davis played with Sonny Stitt, a different cup of tea to Coltrane. Miles Davis came back to Amsterdam in 1964 with a brand-new quintet who played 'Footprints'. The JOC plays a tribute.
Village Vanguard
On 23 May, we are going back three quarters of a century to Village Vanguard. On 3 November 1957, Sonny Rollins played three concerts there. One Sunday afternoon matinee and two in the evening. The matinee was with bass player Donald Bailey and drummer Pete LaRoca, for the evening concerts Wilbur Ware played bass and Elvin Jones drums. You really must listen: great music was made which still fascinates and intrigues to this day.
Kika magician
We stay in Utrecht for episode 3. Club 9 was the place where the magical Kika Sprangers played with her Large Ensemble and introduced the public to her first CD, 'Human Traits'. Kika Sprangers is a very busy lady. She leads a quintet which becomes her Large Ensemble when rounded out with 4 brass players and 3 singers. Kika writes and arranges the music for both ensembles. As well as all that she also performs in a trio with her mentor Martin Fondse, keyboards and cellist Jörg Brinkmann: the trio Sprangers, Fondse, Brinkmann.
Listen
Jazz on the Concertzender in the programme Concertzender Live. Saturday afternoon 9, 23 and 30 May from 14.00 to 15.00 CET.