Jono McCleery in Acoustic Roots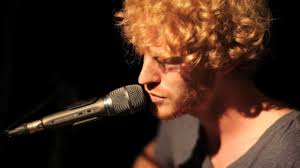 Acoustic Roots is recording a concert by the English singer-songwriter Jono McCleery in Kargadoor in Utrecht on Friday 13 May. The recording will be broadcast by the Concertzender on Friday 20 May 21:00 – 22:00 CET.
Jono McCleery is an enigmatic and gifted musician from South-East London and is one of the fastest rising stars of the singer-songwriter scene in England.  He has already toured with Gil Scott Heron, Bonobo, Fink, Jose Gonzales, Little Dragon, Jamie Woon and the Portico Quartet. Jono started playing the guitar when he was 18 and has learned his trade by performing live in London. His debut album Pagodes appeared in 2015. Pagodes is an intimate, personal and poetic album and was followed by Pagodes Live in 2016.
Jono will be performing an intimate solo acoustic concert  in Kargadoor on the Oudegracht 36 in Utrecht on Friday 13 May at 20:15.  A limited number of tickets are available for this concert.  The tickets cost 5 euros and can be obtained from Kargadoor.
Click here for more information in our programme guide
YouTube features videos of Jono performing Fears and Wonderful Live: