Jordi Savall times 100 (+1)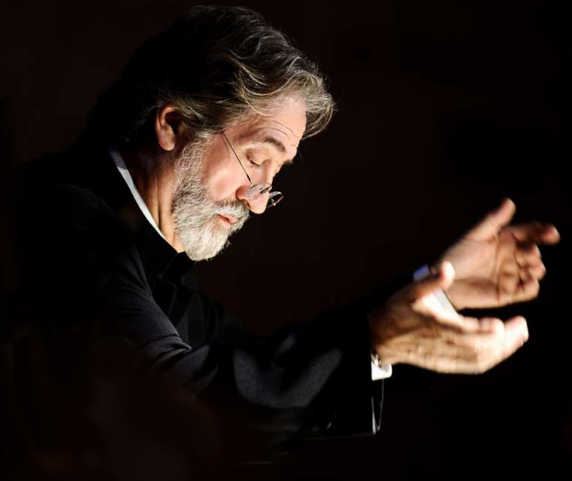 On Monday 25 March the Concertzender will be broadcasting episode 100 of our series about Jordi Savall. This series started more than 10 years ago and continues to feature the projects of the Catalan Early Music pioneer, viol master and composer Jordi Savall.
The series started on 30 October 2008 as part of the programme Entrata, which was produced by Savall specialist Bart Nooij. Initially four episodes were foreseen. It became 100, or more correctly 101 if you also include the Christmas special. In October 2009 we broadcast an episode that we announced as the end of the series, but it became clear that Savall's music continued to inspire and the series continued. Bart finally decided to stop in 2015 and the series was taken over by Johan Le Fèvre in the summer of 2016.
The musician and composer Jordi Savall (1942) began his career in a church choir. He studied cello at the conservatorium in Barcelona and quickly became interested in Early Music. He subsequently studied viola da gamba in Brussel with Wieland Kuijken and also in Basel with August Weinzinger, who he succeded as a teacher there in 1973. In 1974 he started the ensemble Hespèrion XX (nu XXI). In 1987 he returned to Barcelona and established the vocal ensemble La Capella Reial de Catalunya. His repertoire continued to expand and in 1989 he also started the orchestra Le Concert des Nations. He has worked together with many musicians from all over the world, including Ton Koopman. His wife, the singer Montserrat Figueras who passed away in 2015, performed often with him and his daughter Arianna and his son Ferran have also sometimes worked together with him.
What makes Savall so special? Variation and the ability to unite different cultures are the keys to answering this question.
In our series you can enjoy Ensaladas en Villancicos from Spanje, Sephardic melodies and classical Arabic folk music, music from the French courts, dances and Cachuas from South America, the Magnificats by Bach and Vivaldi, his own compositions that were inspired Caravaggio, Italian pavanes, the virtuoso violin sonatas and masses by Biber and even Chinese chants.
In the 100th episode you can listen to gallant French music from the period of Louis XIII and Louis XIV. You will also hear marches and batailles, in short the variety that you can always expect from Jordi Savall and his musicians!
Broadcast
Monday 25 March 2019 19:00 – 20:00 CET.