Karel Goeyvaerts – 100 years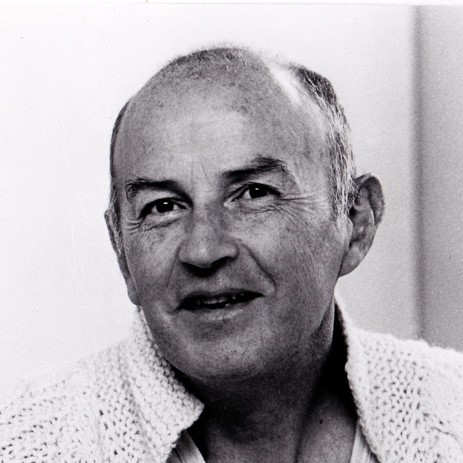 Theme: Wednesday July 26 20:00 – 22;00 CET.
The Belgian composer Karel Goeyvaerts (1923-1993) is one of the great music innovators of the twentieth century and would have celebrated his 100th birthday this summer.
Goeyvaerts was born in Antwerp and, although the Belgians are known to be modest, we have chosen to celebrate his pioneering work.  For example, Goeyvaerts worked on the very first purely electronic works in the early fifties, including Compositie Nr. 4 met dode tonen and Compositie Nr. 5 met zuivere tonen. He can also be considered, together with Karlheinz Stockhausen and Pierre Boulez, as one of the founders of serialism. As a student of Olivier Messiaen, he was aware of all the latest developments, and also maintained an intensive correspondence with Stockhausen in the 1950s.
However, Goeyvaerts soon grew tired of the competitive atmosphere of the post-war avant-garde. From the 1970s he developed his own minimalist and neo-tonal idiom. His magnum opus is the utopian opera Aquarius on which he worked until the end of his life. A semi-staged version of Aquarius premiered during the 2009 Holland Festival.
Theme pays tribute to Karel Goeyvaerts. The programme focusses on his lesser-known compositions but also includes some of the well-known works. The pieces range from his late, postmodern chamber music to minimalist masterpieces such as parts from his Litanies cycle and the monumental You'll never be alone anymore for bass clarinet and sine waves. For more information and activities concerning Karel Goeyvaerts 100 years visit www.karelgoeyvaerts.be