Kill the West in me, Kartini and Katini, two stories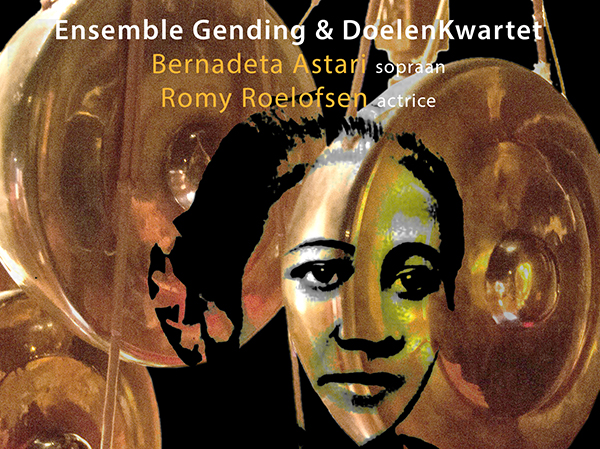 On Monday 29th October at 20.00 in Concertzender Live a recording from a contemporary theatrical concert with a special combination of Javanese gamelan and Western string quartet.
'Kill the West in me' with Ensemble Gending & DoelenKwartet toured the Netherlands last year with great success.
The last performances will be on 4th and 6th December in respectively in CC Amstel in Amsterdam and Theater aan de Rijn in Arnhem.
'Kill the West in me' is a musical theatre performance balancing between two striking syntheses and unbridgeable positions: two soloists, two story lines, two ensembles with their own musical traditions. With compositions by Boudewijn Tarenskeen and Jonás Bisquert.
Soprano Bernadeta Astari plays the Indonesian princess Kartini, actress Romy Roelofsen a contemporary Javanese worker and nearly name sharer Katini.