Ladies of the Tango : Episode 7 – Libertad Lamarque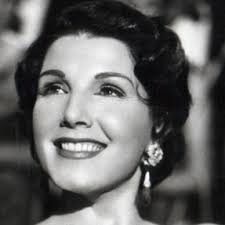 Friday 17th June at 22:00  is the seventh episode of Ladies of the Tango. This one is dedicated to Libertad Lamarque. In her versatile career lasting 75 years she made about 400 recordings, played in numerous films and many tv-series.
The previous episodes were devoted to Azucéna Maizani, Rosita Quiroga, and Tita Merello [Merézjoo], representatives of the so-called tango arrabalero, the tango of the working class districts of Buenos Aires. The most important facet of the tango arrabalero was the sharp divide between the rich town centre and the surrounding working class districts and slums.  The next episodes are about singers who come from that background, but aimed at the middle class. They sang about those districts as a memory, as nostalgic decor, which appealed to the collective memory of the broader public who had outgrown them.