Lirio in Acoustic Roots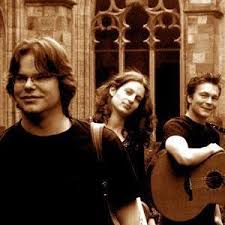 Acoustic Roots on Friday 19 September 21:00 to 22:00 CET features a live performance by the trio Lirio. Lirio are a Balfolk band and write their own music based on traditional melodies.
Lirio often play at dance events in the Netherlands and in other countries. They play their own compositions that are based on and inspired by traditional music and dances. Their live reputation has been established by their willingness to continue playing as long as their audience is wanting to dance.
For more information go to the programme guide