Livestream Concours de la Chanson 2015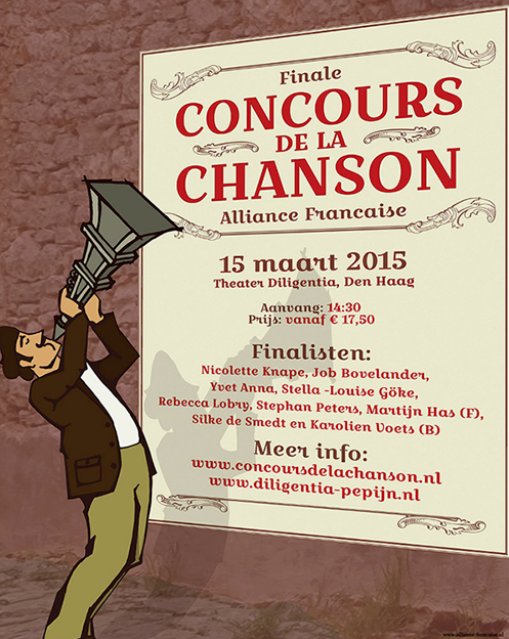 On Sunday 15th March the Alliance Francaise will be organising the final of the 31st Concours de la Chanson, in the Theater Diligentia in the Hague. This concert will be broadcast live by the Concertzender on our Themechannel Cultural Interfaces. A montage of the recordings will be broadcast on Saturday 18th and Saturday 25th April between 21.00 and 22.00.
This year's finalists are Yvet Anna, Elya Benz, Job Bovelander, Stella-Louise Göke, Nicolette Knape, Rebecca Lobry, Stephan Peters, Silke de Smedt & Karolien Voets.

The professional jury which will be judging the contestants consists of Tonny Eyk, Bart Van Loo and organiser Frances Gramende.

As well as the 8 finalists last year's winner, Sterre Konijn will also perform.

More information: go to http://www.concoursdelachanson.nl/