Ludwig Schun(c)ke centre stage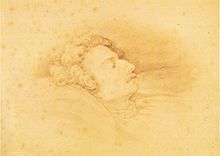 Cassandra van Agt, who is known for her ability to rediscover unknown composers, starts a new series about Ludwig Schunke (or Schuncke) on Thursday 25 July at 19.00 CET. 
Ludwig Schunke was born in  1810 in Kassel and died when he was only 24 years old.
He went to Paris in 1827 to study with Anton Reicha and while he was there became friends with Hector Berlioz.
In 1830 he returned to Germany Duitsland where 4 years later he died in Leipzig. While in  Leipzig he was close friends of Robert Schumann and in 1834 they jointly established the Neue Zeitschrift für Musik. Schumann dedicated his Toccata op. 7 to Schunke.
Schunke compositions are primarily for the piano, although he also wrote liederen and chamber music.