Maite Hontelé in Concertzender Live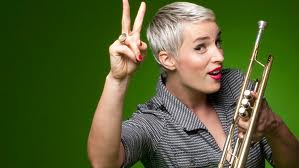 In Concertzender Live on Friday 22 November 17:00 – 18:00 you can listen to a performance by Maite Hontelé that was recorded live during the Houtfestival 2013 in Haarlem. Maite Hontelé en her band play a mix of Colombiaanse folk music, salsa and latin-jazz.
Maite Hontelé was born in Utrecht and grew up surrounded by music; primarily salsa and son. She was enthousiastic about this warm South American music from an early age and wnet on to study latin and jazz at the Rotterdam conservatorium.
Nowadays she lives in Colombia where she is an exceptional figure in the salsa world, that is traditionally dominated by men.

See also our programme guide
A repeat of this program will be broadcast on Saturday 30 November 22:00 – 23:00