Morning Edition: waking you up before you go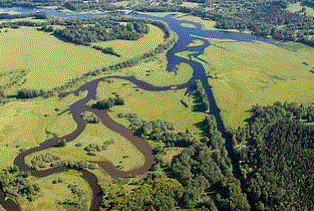 From the end of June the Concertzender is starting each day with a new programme:
https://www.concertzender.nl/programma/ochtendeditie_513568/. The basis is very simple: every weekday 3 hours of classical music to get up to, or to leave, or to listen to at home. We play complete works, sometimes around a theme, with short explanations about the music, the theme, the composers and/or the performers. Three compilers and two presenters rotate.
Each team records 7 morning editions once every two weeks, enough for one week. The Morning edition is a "work in progress". It's being tweaked to make it even better and connect text and music as closely as possible. Permanent presenter Pauline Verburg explains:
Copresenter Stef and I are free to write the texts ourselves and to choose what we want to emphasise. So to prepare I listen a lot to the pieces, but sometimes a work has such an intriguing title and I think it's nice for listeners to hear more about that. So I investigate that. So this preparatory work takes a lot of time!
The Morning edition is recorded on Thursday mornings with permanent technician Lex van der Wal.
Streams of consciousness
Niklaas Hoekstra: Ik work on the basis of a theme and try to connect the music to that. Up to now my themes are geographic: towns, rivers, holiday countries. On the theme 'rivers' I made a programme with music on the theme 'water': from the complete Water Music by Händel to the River Suite by Duke Ellington. For the other programmes it was over and over a different river. Sometimes I make it too difficult for myself. We use a ( limited ) database for the programme. It doesn't contain all the music you'd like. For instance I wanted to make a programme about the Mississippi, but couldn't find enough music for it. It also took a tremendous amount of work to find 3 hours of Music about the theme 'Wolga' . You get to be creative. Ik was so happy to discover that dat pianist Yuri Egorov was born in Kazan, a town on the Wolga.
Not wallpaper
The trick is to find which is nice to listen to in the morning: not too heavy, but also not background music. We have to walk a fine line. Sometimes it's works very well , but sometimes I listen to a piece during a broadcast and think: "That fits perfectly into the theme of the day, but wasn't really 'morning music." Of course the question of what you can absorb is very personal. Some people hate symphonic music and others are allergic to flute music. Over time we'd like to make the Morning edition even better, among other things to broaden the music database. We're also hoping occasionally to programme non-classical music.
Questions
How do you like 'The Morning edition'? Do you notice that programme changes according to the wishes of the compiler? What do you think of that? And what would you think if the compilers including world music, jazz and light music in the Morning edition?
Send your response and suggestions to koen.croese@concertzender.nl.