Music for Empty Spaces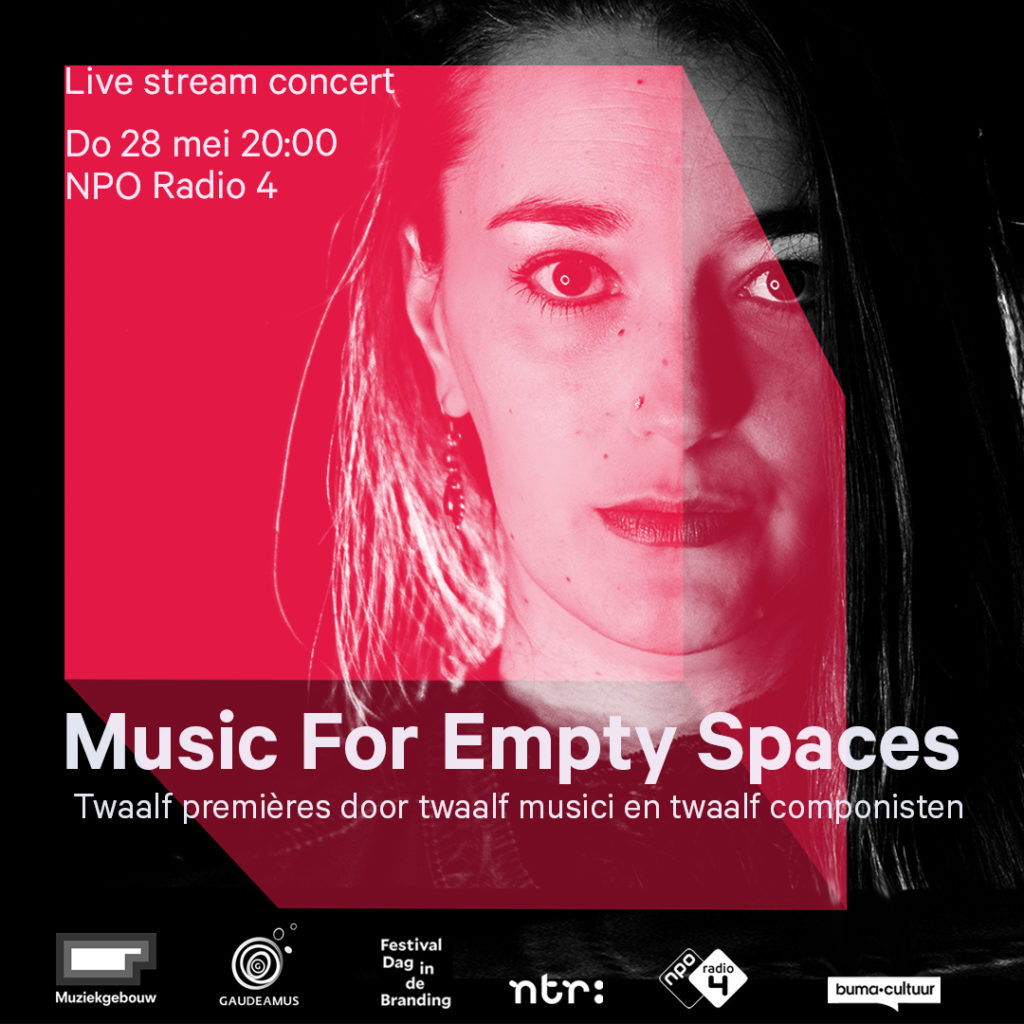 Music for Empty Spaces is the second live-stream concert this month from an empty Muziekgebouw aan 't IJ. The concert is broadcast live on Thursday 28 May at 20.00 CET by the NTR on the website of NPO Radio 4 (video & audio) and can also be heard at the same time on their radiostation (audio only). The concert features 12 musical reflections on the corona crisis and includes new work by Joey Roukens, Jacob ter Veldhuis and Celia Swart.
Composer/pianist Heather Pinkham brings together 12 composers including Jacob ter Veldhuis, Joey Roukens and herself and 12 musician including pianist Ralph van Raat, percussionist Dominique Vleeshouwers and cellist Maya Fridman. Each work reflects the composer's personal experience of self-isolation. The result is a varied concert with 12 short premières in different compositional styles and on a broad range of instruments.
Music for Empty Spaces demonstrates the richness and diversity of contemporary music and reveals how this music is able to react almost in 'real time' to the developments in our society.
Heather Pinkham: "I hope that my work communicates the many ways in which quarantaine has influenced me. Sometimes at peace and carefree, sometimes fearful, sometimes angry and sometimes simply sad."