' Nam June's Spirit Was Speaking To Me'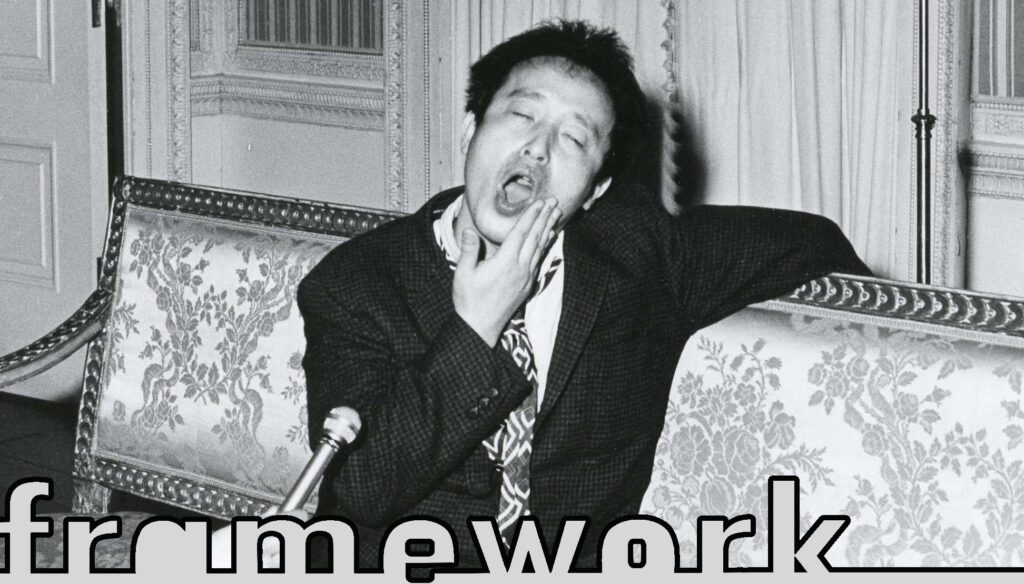 On Monday 30th May at 06.00 in Framework a special Aki Onda episode.
Framework is a weekly two hour long programme completely devoted to field recordings. It runs on Mondays from 05.00 to 07.00 or you can listen later if you're still asleep during the broadcast.
Framework is part of an international radio netwerk, such as the Concertzender with broadcasts of these productions. Framework covers radiophonics, experimental music and 'the art of sound hunting'. Framework is compiled from Latvia by Patrick Tubin McGinley.
There is a worldwide network of musicians and composers who specialise in making and using field recordings into compositions. At the Concertzender we regularly cover also in New Music this specific sound art form.
Monday 30th May from 06.00 we're broadcasting a special episode.
'Nam June's Spirit Was Speaking To Me' by Aki Onda.
Aki Onda has channelled the spirit of the late Korean artist Nam June Paik via radio transmission in Nam June's Spirit Was Speaking to Me (2017/2021). Paik is known for his association with shamanism, a practice that consistently surfaces in his works. With a portable radio in hand, Onda communicates with his spirit from a distance—collecting field recordings of cryptic broadcasts and messages on anonymous radio stations. The series of séances has been conducted in different cities across the globe, beginning in Seoul, Korea in 2010 and continuing in Cologne, Germany in 2012, Wrocław, Poland in 2013, and Lewisburg, United States in 2014. This work was originally commissioned by documenta 14's radio program Every Time A Ear di Soun in 2017.
From March 26 to June 5, 2022, Aki Onda will present Nam June's Spirit Was Speaking to Me through microbroadcasting and printed matter at the Toronto Biennial of Art. Broadcasting over two frequencies (88.5 FM and 106.5 FM) that cover the exhibition site of 72 Perth Ave in Toronto, radios are placed as part of the exhibition to symbolize sound waves in the air. The audio work exists as invisible yet discrete and perceptible through the proper medium, recalling the ritual of channeling spirits. Bring your own radio to catch the frequencies.
Onda is also bringing Nam June's Spirit Was Speaking to Me to the international radio waves in a series of international public programs. The program will play, uninterrupted and in its entirety of 50 minutes. For Onda, those broadcasts are a response to how Nam June Paik spread his ideas through TV cable networks and connected to a large number of people at a global scale.
Made possible by the generous support of The Japan Foundation.
For more of his work see https://akionda.net.