Nate Wooley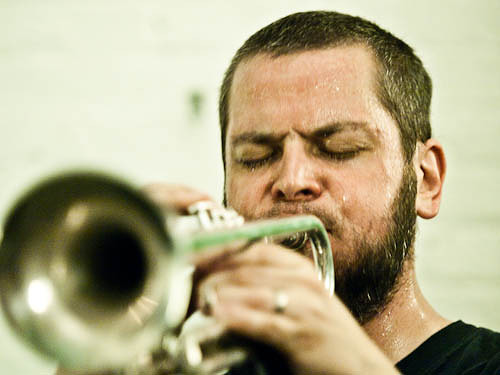 Trumpet player Nate Wooley and fellow musicians such as Paal Nilssen-Love and Ken Vandemark are important innovators in the world of adventurous jazz and free improvisation. Part 3 of our Pakrammel series on Wooley is on Thursday 27 January at 23:00.
Photo: Peter Gannushkin.
Listen here to the first of our Pakrammel programmes about Nate Wooley.
Click here for the programme details for the broadcast on 27 January.
De Term Jazz Is Dood – an interview with reed player Ken Vandemark in Gonzo (circus) #119 (in Dutch).