New African CDs in Mariama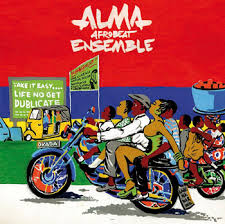 Mariama on Friday 10 October 22:00 – 23:00 CET is featuring three new CDs by African musicians: Life no get Dublicate by Alma Afrobeat, Mali Overdrive by Anansy Cissé and Mousso Lou by Mamy Kanouté.
The Alma Afrobeat Ensemble is the band led to Aaron Feder, Anansy Cissé is a desert blues singer and guitarist and Mamy Kanouté is a Senegalese griot singer.

Click here for the programme guide.