New releases from Ceumar, El Juntacadaveres and Viviane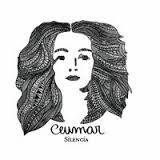 During the WorldMinerals on Friday evening 13th March at 22:00 you can hear new releases. Among others the sixth album from Ceumar, Silencia, a real gem.
You'll also hear the second cd from El Juntacadavéres: Twists and Turns, a fusion group from Belgium with a big future and part of the cd Dia Novo from the Portugese singer Viviane.
For the playlist go to our website