New theme channel Chanson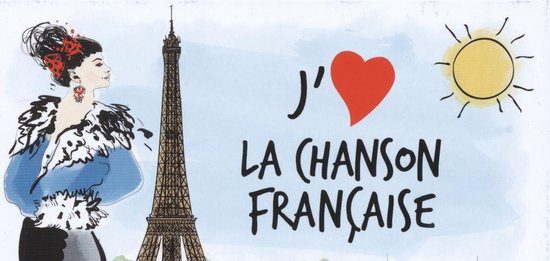 The Concertzender is launching a new theme channel dedicated to the French chanson. The new channel offers a non-stop selection from the programmes made by Sylvester Hoogmoed that are broadcast every Saturday afternoon at 13:00 CET. The Tour de France is approaching again and this channel offers you a great opportunity to get into the mood.
Chansons from every period
The programmes about chansons made by Sylvester Hoogmoed differ from other internet channels and the Spotify lists dedicated to this genre because they are not limited to a single time period. A recording by Aristide Bruant from the turn of the last century transitions seamlessly into the latest download success of slameur Grand Corps Malade. A pre-war hit by Maurice Chevalier is linked sans problème to a new recording by Zaz.
Hoogmoed regularly features the timeless repertoire of the greats such as Trenet, Brassens, Brel, Béart, Barbara, Ferré, Aznavour, Gainsbourg, Renaud and Cabrel. In addition, he also plays a lot of unknown work from the past hundred years that is rarely heard on the radio, even in France. The many young Dutch artists who have devoted themselves to chanson in recent years are not forgotten either. They have often taken part in the Concours de la Chanson, and the Concertzender broadcast the final of this competition for decades.
Theme channels on the Concertzender
A selection of the programmes previously broadcast on the Concertzender that  focus on a specific musical genres or subgenre can be heard on the more than twenty theme channels. Some of the most popular are those dedicated to Early Music, Baroque, Classical and Jazz. The theme channels can be found on the website www.concertzender.nl and in the app.