Oscar Peterson with and without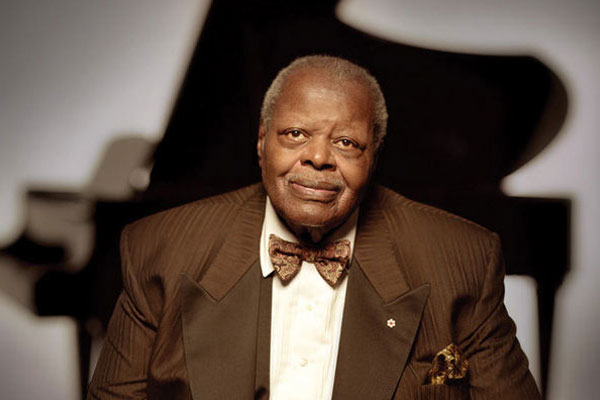 Friday 10th December 2021, 18:00 – Jazz Piano. Pianist Peterson usually played with small ( trio ) ensembles. Now you can hear him with big Orchestras and Solo.
Motions & Emotions is the title of an album Peterson recorded in 1969. He worked on it with the orchestra of conductor/arranger Claus Ogerman. Ogerman arranged a number of pop songs from the 60's, giving them unusual treatments, such as the Beatles-song Yesterday as bossa nova. Wave by Antonio Carlos Jobim gets an extended climax and there are funky rhythms in Bobby Gentry's Ode To Billy Joe . The orchestral palette is primarily soft focus and as sweet as fondant, which is really nice. And Peterson?… he is just himself.
A year later, in 1970, Peterson recorded a solo album, Tracks. In well-known pieces such as Basin Street Blues, Honeysuckle Rose and Ja-Da he employed the full extent of his musical creativity and technical skills. The variations in tempo, dynamic, emotions and textures – lots of fight! – are unbounded. You'll be astonished at John Lewis' Django . In the words of the critic Gene Lees: "The album is fairly evenly divided between driving, powerful, up-tempo performances and ballad playing. One might say that it represents two sides of Oscar's psyche: one of them exuberant, joyous, witty, and utterly confident; the other pensive, brooding, exploratory, and touched with a melancholy (…)."
Jazz Piano – a programme by Willem van Manen