Panorama De Leeuw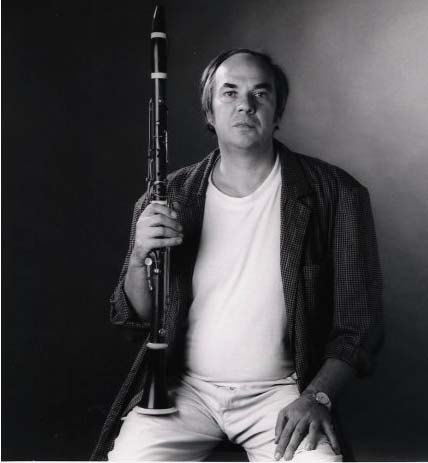 Panorama de Leeuw IXX, 4th May 2016: Musical extremes.
Thea Derks is following the musical trail of Reinbert de Leeuw via her biography Reinbert de Leeuw, Man or Melody.
In the last episode we focussed on the long road towards the founding of the Foundation for Creative Musical Art in 1982.
In that same year Jan van Vlijmen organised a composition project about Karlheinz Stockhausen at the Royal Conservatorium in Den Haag. Despite the fact that De Leeuw often covered the work of the German master of serialism in his ensemble classes, he didn't participate. Stockhausens reputation as despot simply removed his wish to take part.
But when he got a free hand in 1995 in the Concertgebouw, he presented in his first concert the groundbreaking Gruppen by Stockhausen. A work for three ensembles placed in separate places in the hall, each with its own material and conductor. Stockhausen himself is present and confirms his reputation : he drives Reinbert and his musicians mad with his constant commentary.
It works much better with the American composer John Adams, who stands at the other extreme of the spectrum composing in the minimalist style of Philip Glass and Steve Reich. Reinbert de Leeuw meets him during a tour of Amerika in 1981 and is impressed by his thrilling Shaker Loops. In 1983 he gives it its Dutch premiere with his Schönberg Ensemble .
Between the two extremes is Olivier Messiaen, whose Quatuor pour la fin du temps in 1977 was the basis for the Rondom Kwartet, comprising Reinbert de Leeuw, piano, Vera Beths violin, Anner Bijlsma, cello and George Pieterson, klarinet.
Pieterson passed away on 24 april 2016 in his house in Amsterdam. As homage to this iconic clarinettist we're playing today the solo from Messiaens quartet, 'Abîme des oiseaux'.