Panorama De Leeuw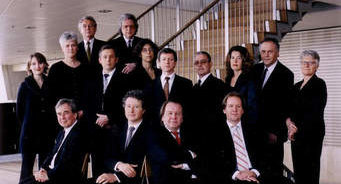 On Wednesday 7th March there's another episode of Panorama de Leeuw, episode XL: Holland Festival.
Reinbert de Leeuw, Peter Schat, Louis Andriessen, Misha Mengelberg and Jan van Vlijmen.
Thanks to their activism and increasingly powerful position in Dutch musical life they were called 'The Five'. This referred to the 'the powerful group' around Milij Balakirev, which ruled in Russia at the end of the nineteenth century. When Van Vlijmen became director of the Holland Festival in 1990, this raised angry reactions. It was rumoured that the Five were corrupted by the same power they once had fought against.
Rebels who come to power themselves, nothing new there. And they are indeed represented at the Holland Festival, but that was also the case before Van Vlijmen became director. Reinbert had been performing as pianist, composer and conductor since the 60's. For instance in 1987 he conducted the Dutch world première of Tehillim by Steve Reich. In 1992 he conducted the Schönberg Ensemble [zie foto] in the Kammersinfonie by Franz Schreker.