Panorama de Leeuw: no relation, but a shared love of modern music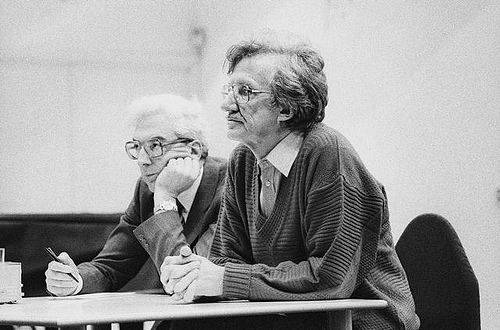 Panorama de Leeuw on Wednesday 6 December at 21:00 CET looks at Ton de Leeuw (1926-1996).
Many people think that Reinbert and Ton were related, but that is not correct. Their only link is a shared love of modern music.
Ton de Leeuw started promoting modern music in the 1950s. He made influential radio programmes, was closely associated with Gaudeamus, started as a lecturer in composition at the Sweelinck Conservatorium in 1958 and six years later published a book Music of the Twentieth Century that is still highly regarded today.
Reinbert en Ton de Leeuw did not meet until 1993.
The programme continues Thea Derks series Panorama de Leeuw, for the full playlist click here.