Panorama De Leeuw XXVII : Oliver Knussen and the Aldeburgh Festival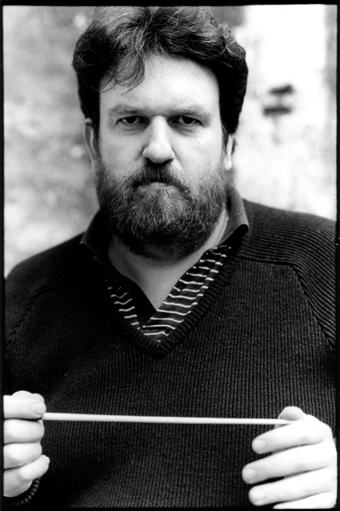 In the last episode we reached the suspected sentence reduction imposed at the instigation of Reinbert on Peter Schat in 1988  by the Fund for Creative Music. Although there was public controversy about the affair it didn't damage his reputation and in 1991 he was awarded the Sikkensprijs, together with the Irish poet Seamus Heany…
In that same year  the British composer Oliver Knussen made his debut with the Schönberg Ensemble. There was an immediate click and he promptly invited Reinbert de Leeuw to be guest programmer for the Aldeburgh Festival in town of the same name on the South East coast of England.
At his request Reinbert conducted the Sinfonietta opus 1 by Benjamin Britten, with his own Schönberg Ensemble. That is unusual, because up until then he had ignored this composer as being too traditional – just like Schat and Kox, from whom we played music last time.
Knussen will often return to the Schönberg and the later Asko|Schönberg.
Panorama de Leeuw, Wednesday 1st February at 21.00 .