Penguin Eggs by Nic Jones in Disc-Cover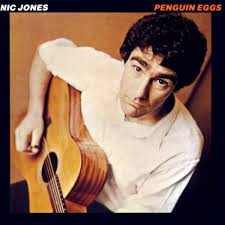 Disc-Cover on Friday 11 April 17:00-18:00 looks at the British guitarist, fiddle player, singer and arranger Nic Jones and his album Penguin Eggs.
Penguin Eggs is considered to be one of the masterpieces of British folk music. A few years ago it was voted the second best album ever made in Britain. Unfortunately his career was too short for his talents to develop further. The programme will explain the reason for this and play music from the album Penguin Eggs.
For more information go to our programme guide