Perestrojka #42: Russia 5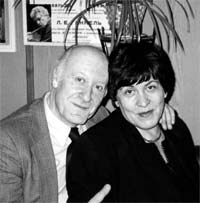 The final programme in our series with music from the period of the reconstruction ('perestrojka') and collapse ('destroyka') of communism in Eastern Europe is on 11 March at 20.00.
We are again in Russia, the birthplace of communism. The cellist Natalja Goetman is the soloist in the Concerto della Passione by Joeri Falik and our final farewell to Russia is the First Symphony by Alla Pavlova.