Pianist Polo de Haas plays Ten Holte's Canto Ostinato solo 22/06/2017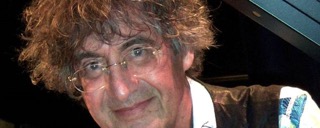 The concert wil be held in the Amstelkerk, a wooden church building from 1668. Since the first live recording in 1984 there hasn't been another lp of this work by Ten Holt. For  sound connoisseurs this special recording on a Fazioli piano with nitrogen cables will be even more attractive. De Haas's playing draws you in,  exceptionally rhythmical and intense.
Pianist Polo de Haas plays solo Canto Ostinato by Simeon ten Holt. Colette Noël, Ten Holt's widow, will be presented with the first copy of the LP(!) and CD of Canto Ostinato Solo by Polo de Haas . During this concert Polo de Haas will also play works by Philip Glass, Erik Satie and his own composition 'Improvisations and Harmonies'.  The cd or LP signed by Polo can be bought after the concert.
Entree: € 15,- reductions € 10,-.  You can buy tickets via: https://shop3.ticketscript.com/channel/html/get-products/rid/VGEYHUAN/eid/347646/date/2017-06-22/tsid/264461/sid/0/language/nl
What could be nicer than Canto on a warm summer evening, played by Polo de Haas with a delicious glass of white wine (or a cup of tea of course) afterwards!!! The concert finishes around 22.00 .