Podiumdorst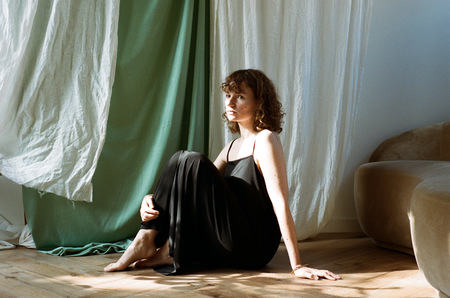 Concertzender Live on Wednesday 8 March at 20:00 CET features concerts that were recorded during Podiumdorst at the Fight Club XL in Utrecht.
During this two-hour broadcast, you can listen to concerts by Honingbear (see photo), Holograph, The World Of Dust and Lo/now.
Fight Club XL is part of Fight Club Keiland. Fight Club Keiland consists of a number of buildings that house studios, workshops, start-up companies, meeting rooms and catering establishments, more than 2000 square meters of space in total.  Fight Club XL supports musicans by providing rehearsal rooms, studios and a concert stage where new initiatives and ideas can be developed.
Fight Club XL provides the opportunity for musicians, composers and bands to present their new productions for the first time.
For example, last year we came across Honingbeer, Holograph, The World Of Dust and Lo/now and we made recordings of their performances.
Ike de Zeeuw is Lo/now and played songs from his solo album 'Homies'. His performance features quiet and fragile songs accompanied by acoustic guitar and is in marked contrast to his other musical activities. He is also part of the Groningen noise rock band Wolvon,
Honeybeer aka Marthe Lasthuis combines violin with electronics. She makes dreamy sound sketches and lets you share in the rediscovery of her violin. Her music wants to be honest and full of sweet melancholy. An intimate ode to nature. A combination of post-minimal and neo-classical. Last month her latest single Opia was released.

As Holophrase, Ruth Clemens creates layers of drone and ambient with just a saxophone and a few effects. She enriches her live improvised sound world with English text fragments. Fragments that she discovers in her northern English homeland as part of her work as a teacher and researcher of modern literature and philosophy.
The World of Dust is the solo project of musician and collage artist Stefan Breuer. Breuer composes a dreamy world of experimental folk songs and DIY collage art. In the Fight Club, The World of Dust presented his eighth album, titled 'Gaman'. The Japanese word gaman stands for the seemingly unbearable, that which must be endured with patience and dignity. On the album, Breuer explores the struggles of a young father and artist in the midst of crisis; climate crisis, economic crisis and health crisis. However his music does not sound unbearable at all. The music is playful, rhythmic and compact, with many tempo changes. Within this musical context, his personal texts become humorous and the songs leave a sense of well-being.
Click here for more information.